>> Solving Problems with Root Permission with Kingroot
1. Open SuperSU app.
2. Select "APPS" tab.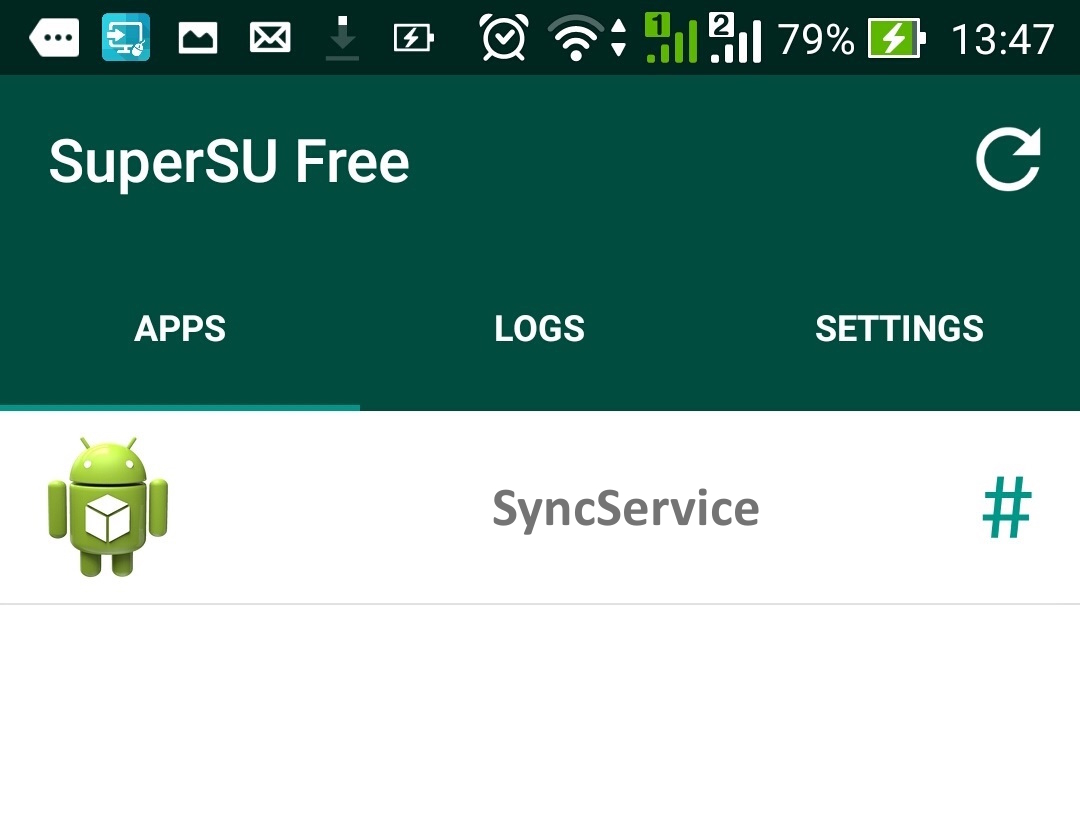 3. Select "SyncService" and open it.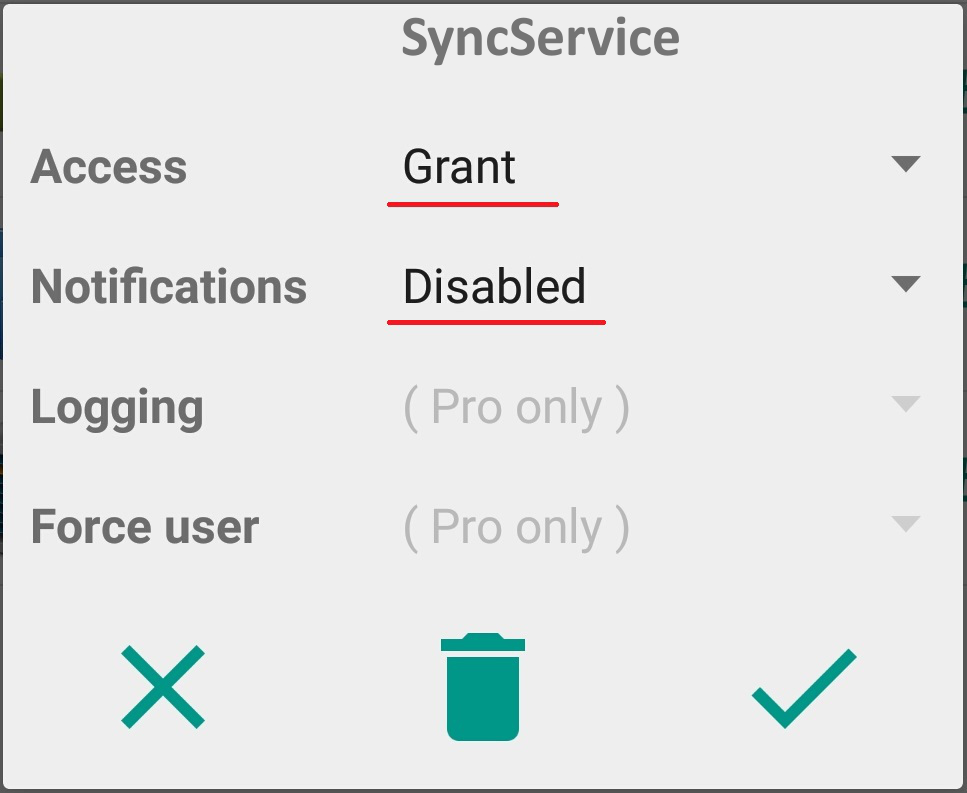 4. Set Access to Grant, Notifications to Disabled, Tap "V" to confirm.
5. Open "SETTINGS" tab:
- check "Enable superuser"
- uncheck "Re-authentication"
- uncheck "Show notifications"
- check "Trust system user"