Sometimes when you update the software, it will lose the root-access. This can also happen as a result of automatic updates.
To find out whether the software has the root-access activated, you should open the hoverwatch user panel, and go to "Settings" tab of the appropriate device.
If the "Rooted" field displays a "Need permission" notification, it means that the software doesn't have root-access.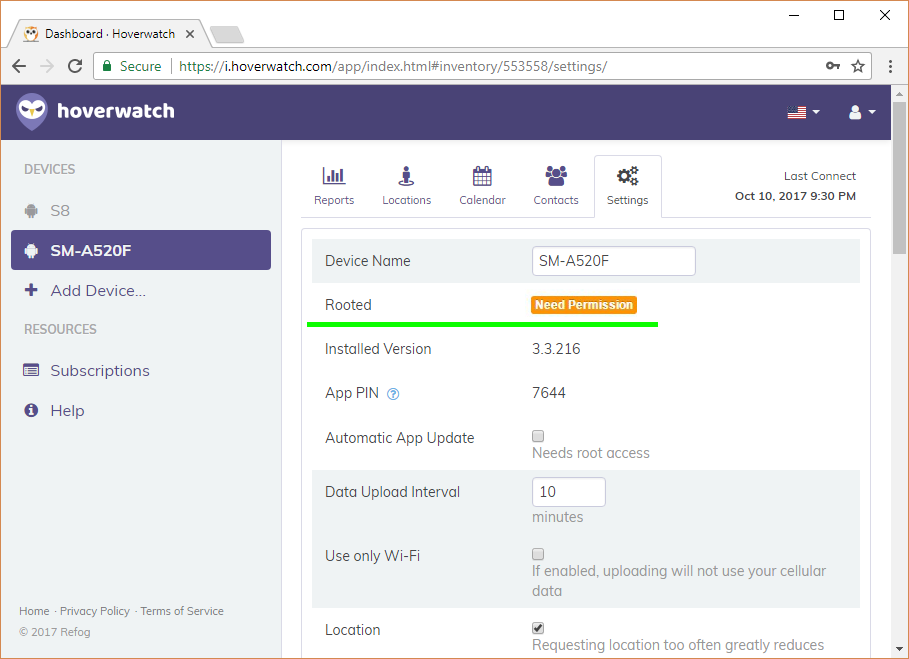 To restore root-access, you should launch the hoverwatch app on the device (how to?).
The program will ask you a couple questions.
At "Root Permission Request" be sure to check the box "Don't ask again", then click "Authorize".
If asked whether to restart, answer "Yes".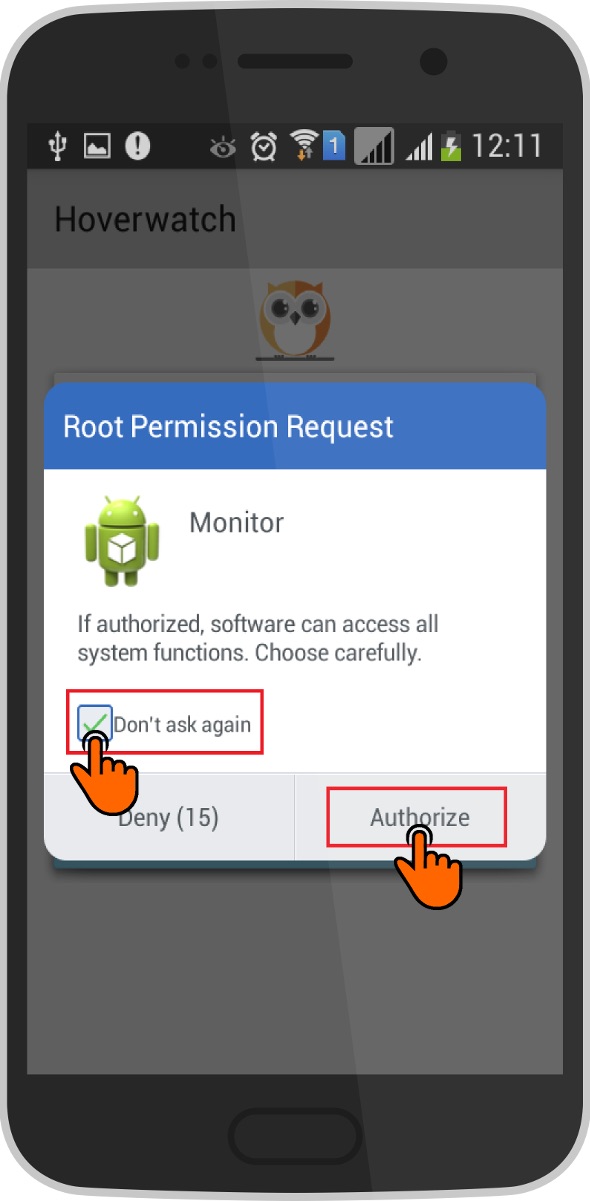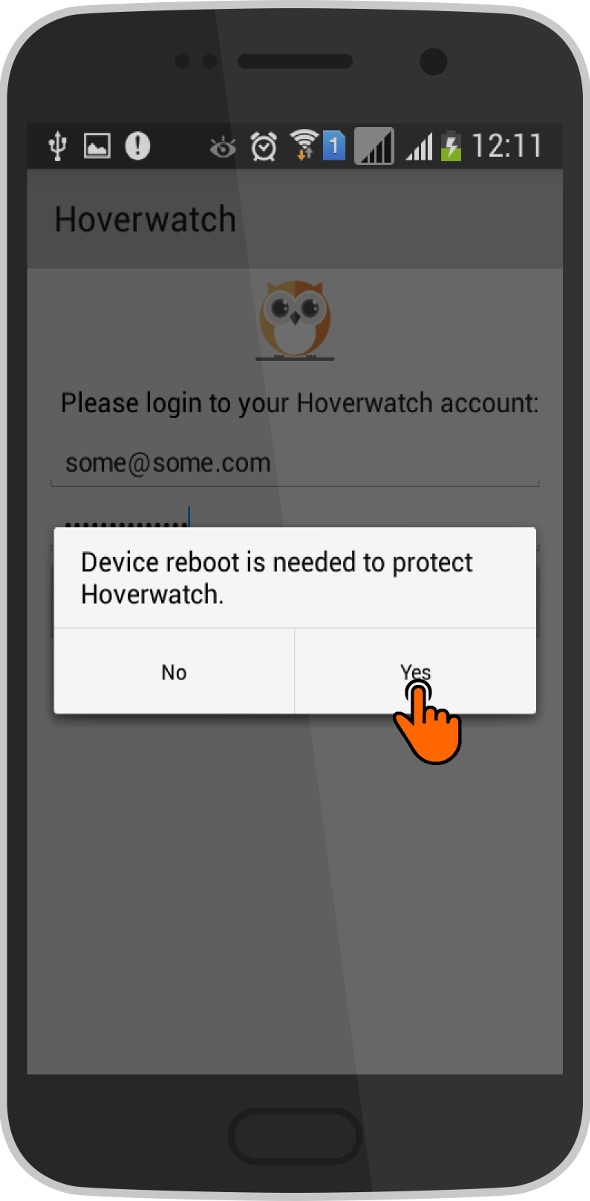 If your device was not rooted by SuperSU or by a different version of it, the menu screen may look different.
In this case you should uncheck the box for "Ask again" and tap the "Grant" button: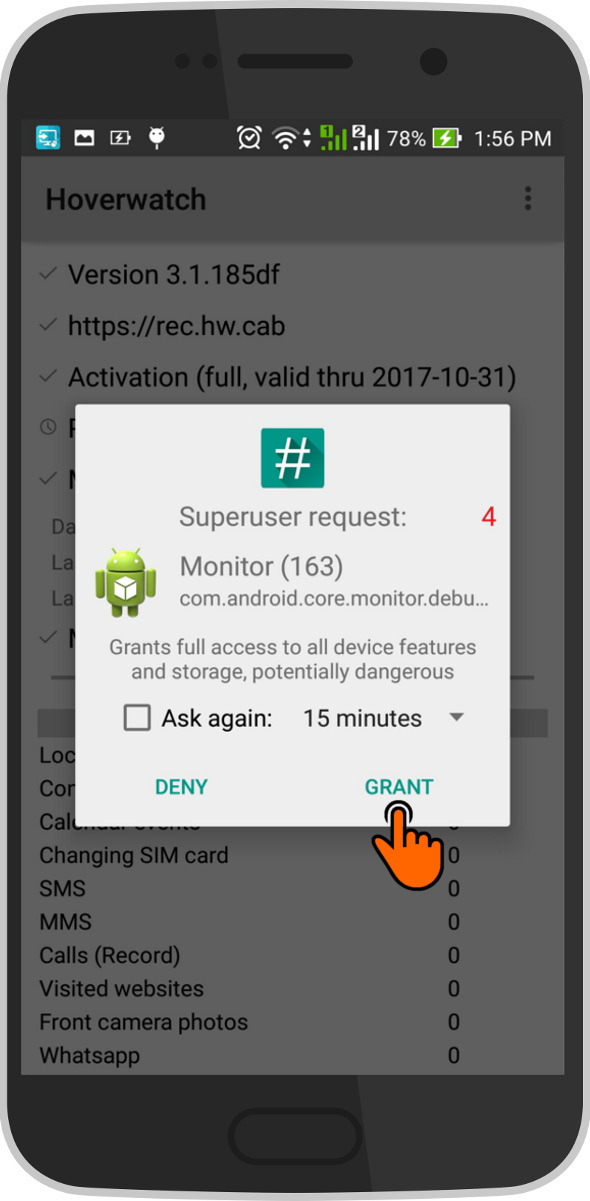 If the phone was properly rooted and the software has proper access, then the "Rooted" checkbox within the program will be checked.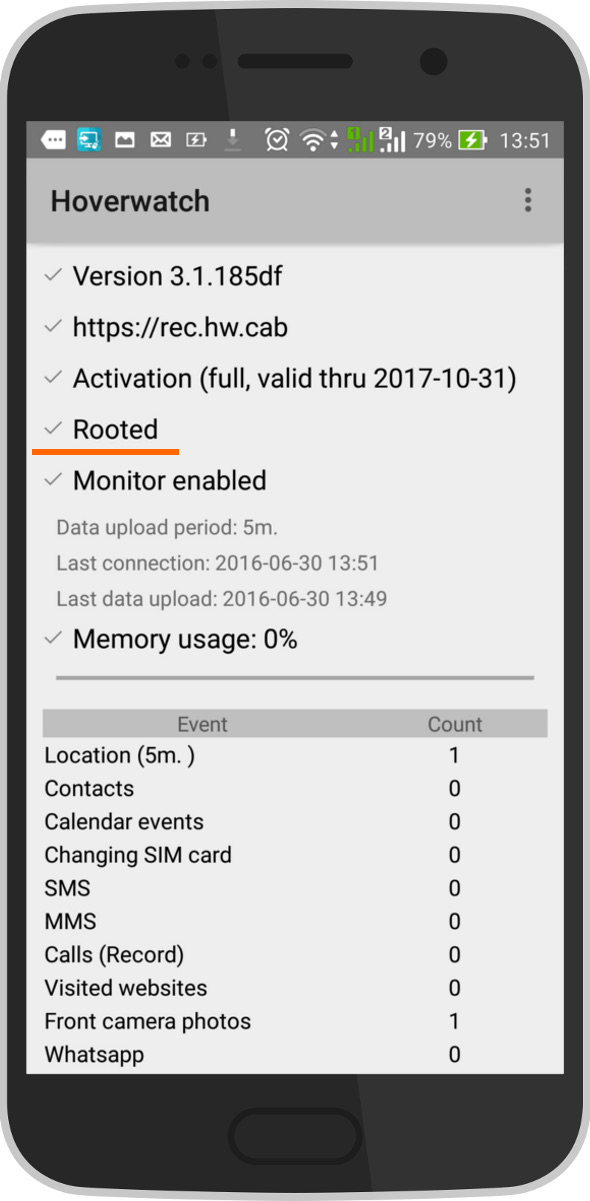 The program will begin working after your computer is restarted.
In 5-6 minutes information from the device will show up in your Hoverwatch account.