In many mobile phones (e.g., Asus) the geolocation function (GPS) is turned off by default.
This allows the mobile device to prolong battery life but prevents the user from using an accurate geolocation.
If you wish to turn on the GPS function on the target phone, go to "Settings" and scroll down to "Personal" tab.
Check whether the "Location" function is turned "ON."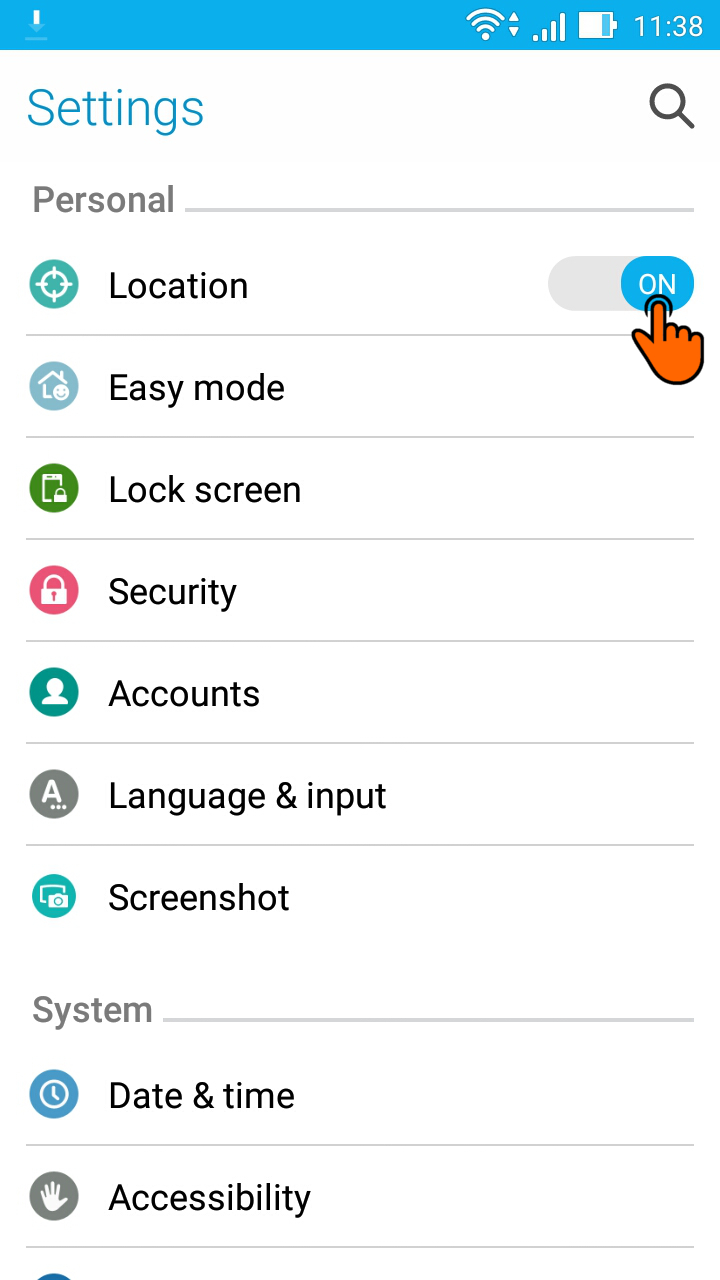 Then tap the "Location" tab to modify it.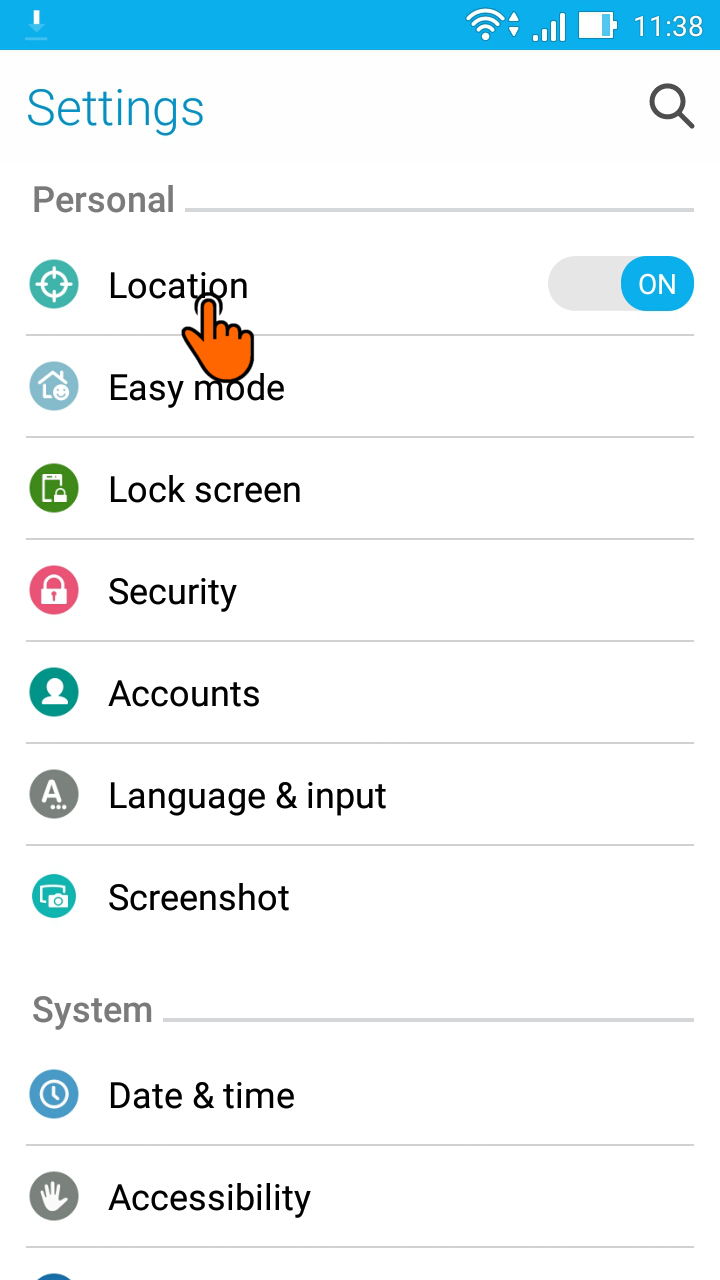 There you will see a "Mode" tab which has three modes to choose from.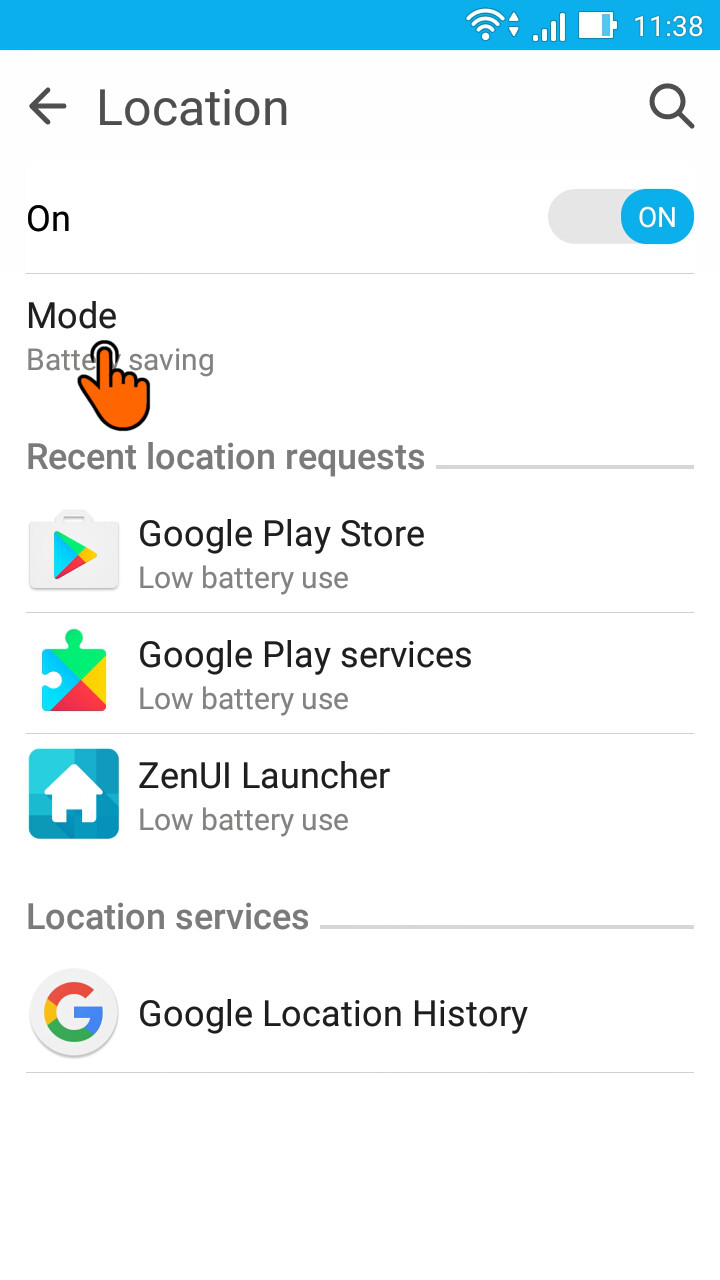 "High accuracy" mode turns on the most accurate geolocation that uses all the available data from GPS, Wi-Fi, and GSM.
"Battery saving" mode (usually turned on by default) turns the GPS function off.
"GPS only" mode turns everything off except the GPS function.
These modes provide you with geolocation data of different accuracy.
The margin of error for GPS is less than 10 meters; for Wi-Fi, it is a few tens of meters; for GSM it is hundreds of meters.
If you need to have to most accurate geolocation, you should choose "High accuracy" mode.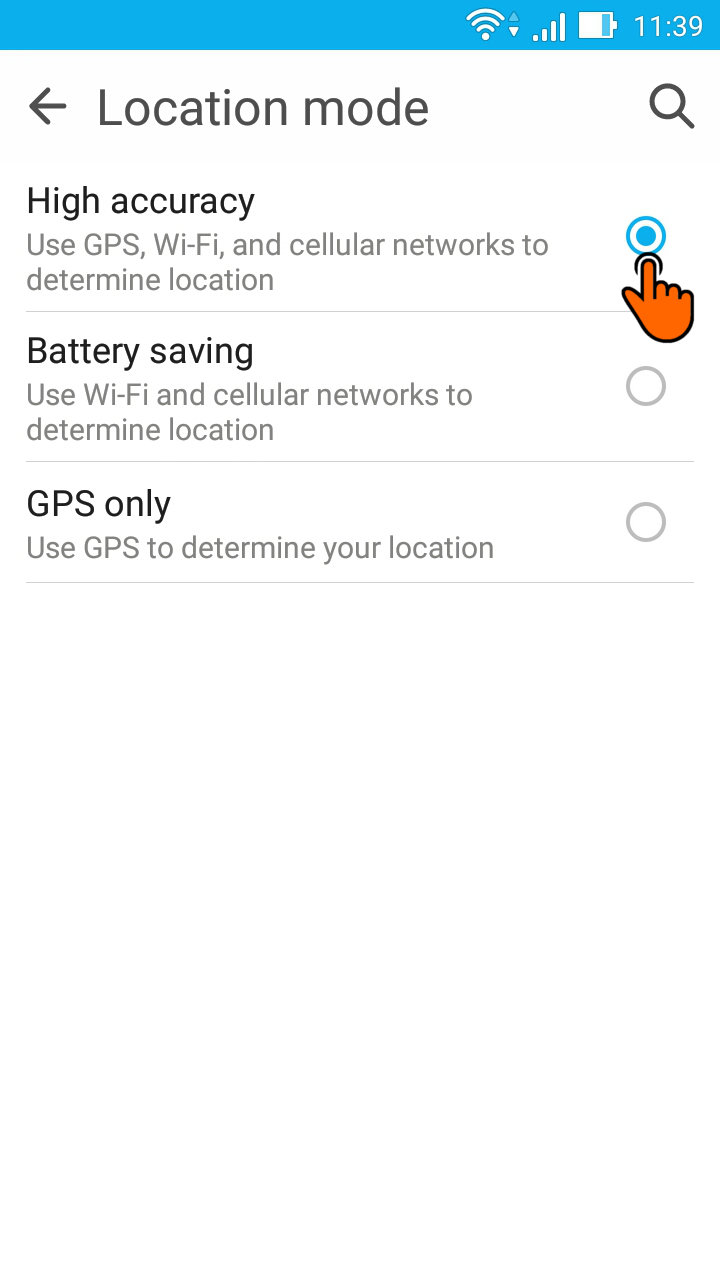 Don't forget to turn on the geolocation function in the settings of the device in online user panel hoverwatch.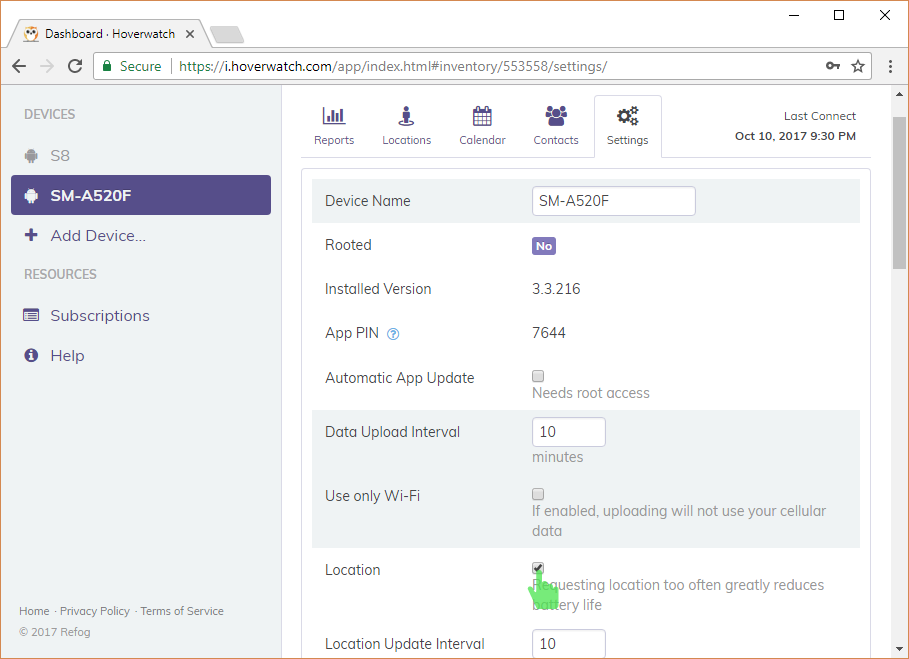 Have more questions? Submit a request.